About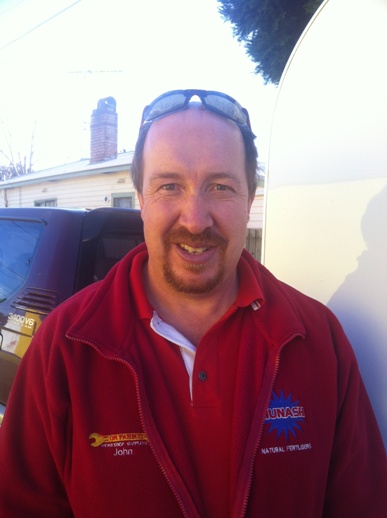 John Alexander grew up on a family farm that ran beef, cattle, sheep, and cropping near Cressy in the Western District of Victoria. Despite veering away from farming by becoming a bus driver for the next nine years which he thoroughly enjoyed, John was drawn back to the farming industry and took a job as a field advisor in biological farming selling natural fertilizer which confirmed his love of interacting with the farming community.
The idea of On Farm Workshop Supplies came to him whilst speaking with a friend (and owner of a farm himself) who commented what he as a farmer would have liked was someone coming to see him with the goods he needed for around the farm. It wasn't long before the seed had been sown and the idea was firmly lodged in John's mind and heart. He began pursuing it with vigour and in March 2014, his tailor-made trailer – complete with an impressive range of products was finished. He was ready to go!
The reaction to date has been very positive and John enjoys meeting new people and being able to genuinely help them with getting the products they need and want, easily whilst still offering good value for money.
All his products have been chosen carefully, are durable, useful, good value and most, are covered with a lifetime warranty.
John's ultimate goal with On Farm Workshop Supplies is to set up an online shop delivering goods door-to-door where possible as well as selling products from the trailer. The focus is on the people though, with a personal service that won't disappoint.
To contact John at On Farm Workshop Supplies, you can call him on 0428 914 598 or email him. His schedule remains flexible but is guided from week to week by a starting point and his knowledge of how far he can travel within a few days. To see when John is next in your area, please check the Calendar page of the website.